Regardless of the ongoing crypto winter and market downturn, one notable investment executive has given cryptocurrency industry a "B+ grade".
In an op-ed for Bloomberg, Arron Brown – a former Managing Director and Head of Financial Market Research at AQR Capital – details the turbulent ride crypto has this year, more specifically with regard to specifically BTC's 80% drop from 20,000.
However, Brown points out this dramatic drop echoes that of previous years, citing declines in both 2011 and 2013; in addition, Bown says that this decline has been milder than previous.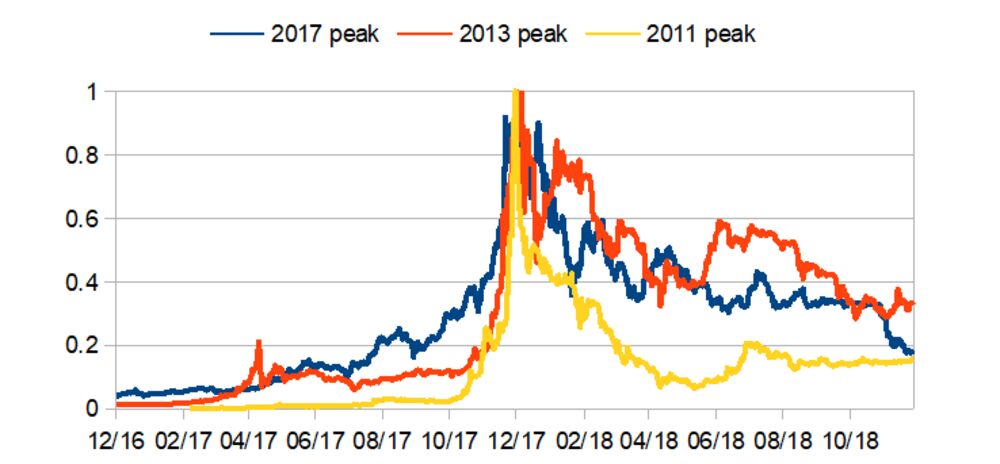 Furthermore, Brown describes that in 2011 BTC hit a bottom in less than a year after its peak, and continued to recover in less than two years. Similarly, In 2013 BTC didn't recover for two years, taking a further four years until its next peak.
Brown also compares the crypto crash of 2018 to the Dow Jones financial crash of 2007, stating that "the charts look similar from one year before peak to one year after", adding that if crypto follows the same path, it could be 3 years until we see any signs of recovery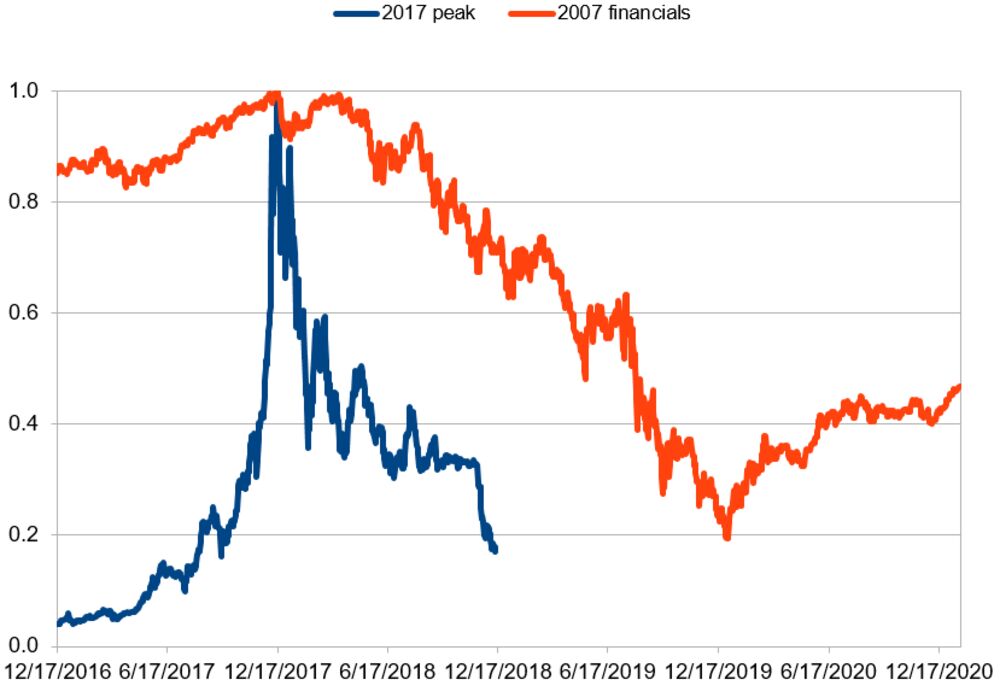 Brown also looks at the 2000 boom and bust of the Nasdaq composite index which took 15 years to fully recover:
"Cryptocurrencies might stay low for a very long time, or go to zero and stay there forever, but recoveries from crashes are common."
Brown positively concluded by stating that he was confident that cryptocurrencies are "here to stay" and that the economic sector developing and supporting it will "thrive", adding that 2018 will "go down as a moderately positive".
Also read: Crypto investment bank Galaxy Digital said that short rallies like the current one are what happens "before a real rally ensues"
Source: https://www.chepicap.com/en/news/6096/crypto-gets-a-b-for-2018-according-to-investment-exec.html