YouGov, a global public opinion and data company, carried out a Bitcoin survey amongst British citizens in the UK, and found out that 93% of Brits have heard of BTC, but only 4% actually bought it. The good news: cryptocurrency still has lots of room to grow in the UK.
YouGov reveals that only 4% say that they understand Bitcoin 'very well', and that one in five people think cryptocurrencies could be as common as card or cash in the future.
What might come as a surprise, is that only 4% of Brits have actually gone out and bought BTC over the years.
Less surprising, however, is that 6% of men say they have bought Bitcoin, compared to 1% of women, and one in eleven (9%) 18 to 24 year olds say they have bought the cryptocurrency, compared to one in a hundred (1%) of those aged 55 and above.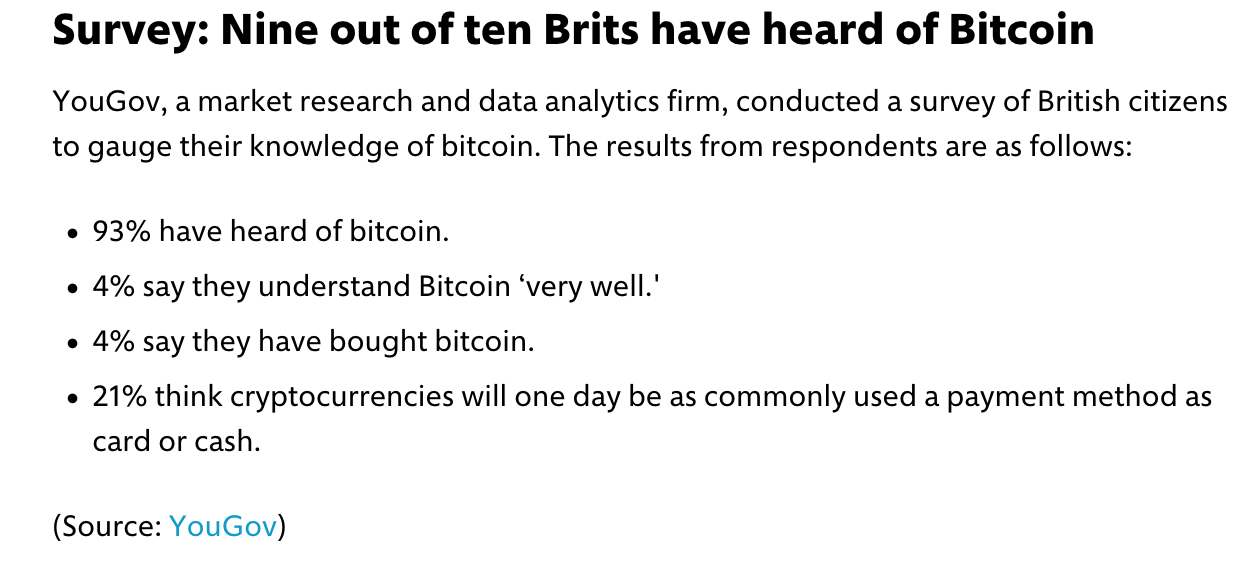 Most Bitcoin buyers in the UK turn out to be between 18 and 25 years old and younger people are as well more likely to know someone who has bought Bitcoin.
36% of 18 to 24 year olds know someone who bought BTC, while only 7% of those aged 55 and above.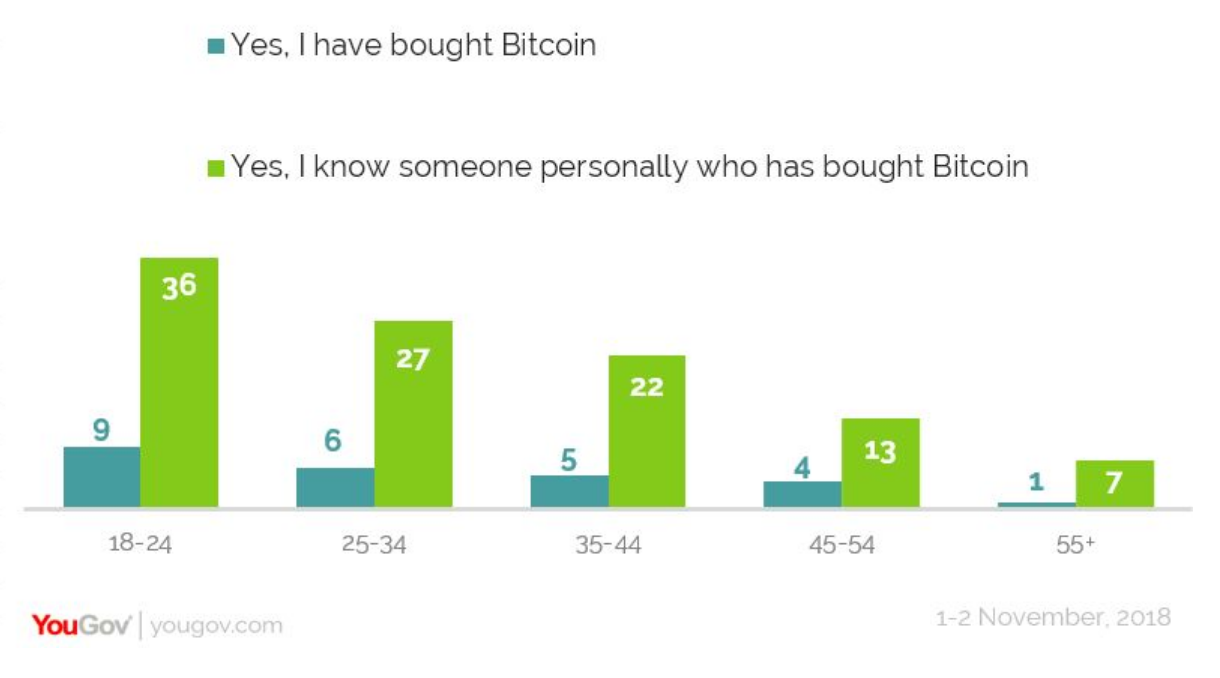 Interesting to note is that YouGov's research shows that Brits aren't particularly won over by the concept that cryptocurrency is controlled, not by a central institution, but by the people using it.
Young people are double as likely as older generations to be positive about it, but those feeling positive are still very much a minority the survey shows.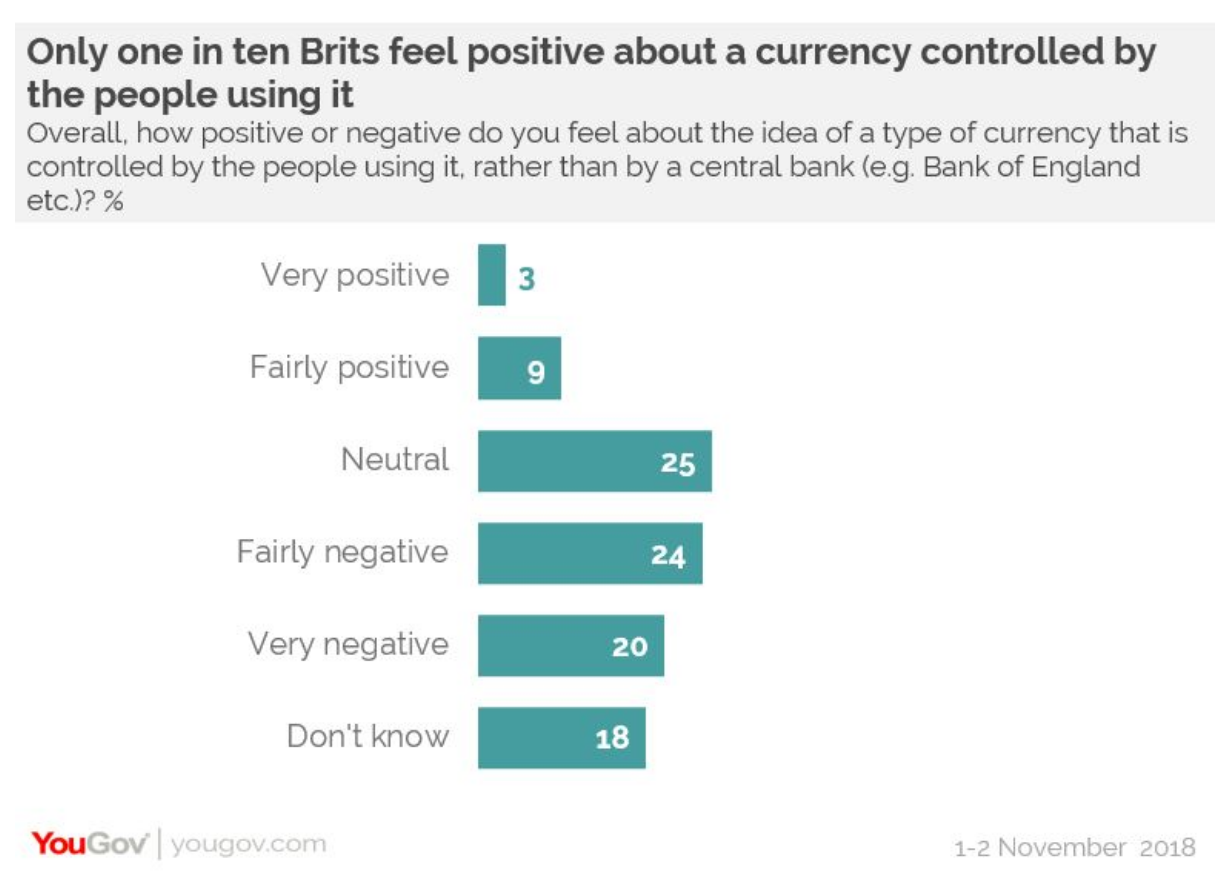 The research shows that citizens in the U.K. are 7 times more likely to say they feel 'very negative' about cryptocurrencies being controlled by the people using it and twice as likely to feel 'fairly negative' than 'fairly positive'.
Also read: Blockchain platform MultiVAC has claimed it has reached a "breakthrough" in the Blockchain scaling technology sharding
Source: https://www.chepicap.com/en/news/5033/uk-survey-reveals-93-of-brits-have-heard-of-bitcoin-but-only-4-have-bought-btc.html